100 Questions and Answers on China Business 2020. Interview with Mike Hofmann, Managing Director of Melchers China in Beijing, on Sales and Marketing in China
---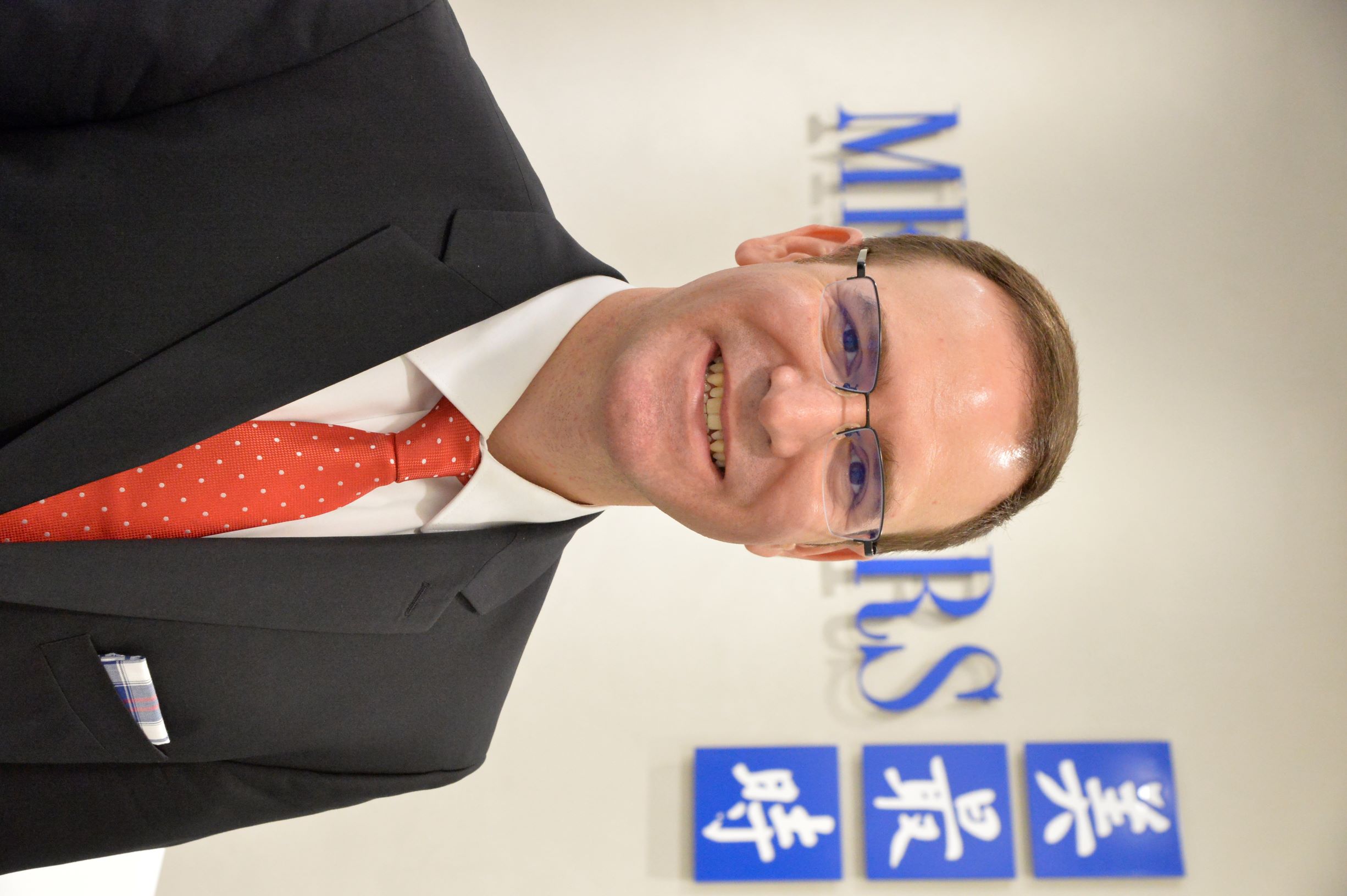 Mr. Mike Hofmann     Managing Director of Melchers China in Beijing
In its issue 4/2020, the German business magazine ChinaContact has published its annual format "100 Questions and Answers on the China Business". In 2020, it will be published in its 15th edition. Mike Hofmann, Managing Director of Melchers China in Beijing, was interviewed on sales and marketing in China. In the following, you will find a translated reprint of the interview.
ChinaContact (CC): Mr. Hofmann, how do marketing and sales work in China?
Mike Hofmann: The first and one of the most critical steps to succeed in China is to realize that one cannot speak of "one" China. Regional, economic, and cultural differences in the country are too significant. What works in the distribution in one province or big city does not necessarily apply to other provinces. Consumption habits and business practices are very diverse. Therefore, one should plan one's China strategy well and do one's homework: Where have relevant industry clusters formed for my business? Where are my end customers? What are the local consumption and shopping habits? Can I pursue a global marketing strategy of standardization, or do I need to adapt the marketing mix?
The answers to these key questions depend on the industry. However, what they have in common is that there is no way around digital offerings and solutions. Digitization has covered all areas of life and business sectors. Digital tools such as the all-purpose weapon WeChat are indispensable in sales and customer service. Digital marketing campaigns and digital company appearances are a must in any industry. Nevertheless, despite digitalization, local personal relationships are still fundamental in building and maintaining a distribution network.
CC: What opportunities and tools are available to European companies to sell their products to Chinese customers?
Hofmann: First of all, it is necessary to examine the regulatory framework, which still significantly impacts business activities in China. For example, many areas are still subject to the joint venture requirement or are even prohibited.
In principle, however, the same instruments are available in China as in other markets: direct export from Europe, licensing, distribution by a trading partner or agency, a sales joint venture, or your branch with its own sales team. This applies to both B2C and B2B. In addition to the industry, which option is most appropriate depends on the intended allocation of resources and the desire to control the China business.
CC: What new trends have emerged in this area in recent months?
Hofmann: The COVID-19 pandemic has acted as an accelerator of existing trends. Travel restrictions, remote working, and hygiene measures have forced companies in the B2B sector to rely on remote diagnostics via digital tools and video support. Conferences and trade fairs were canceled, which meant that product presentations had to be carried out in the digital space via live streaming or recorded video.
In the B2C sector, e-commerce has received a further boost. Manufacturers of cleaning, health, and fitness products are expected to emerge as long-term winners from the current situation. Consumer behavior has changed sustainably in these areas. Buying fresh groceries via e-commerce was necessary and has given this category a breakthrough in online retail. However, it is expected that many consumers will be shopping in the supermarket again in the future.
Livestreaming has received the most significant boost as a sales and marketing channel. Almost all consumer goods, luxury, and B2B brands have tested different formats. Brands used livestreaming mainly to present products, exclusive online events, and communicate with their customers. Due to the integration possibilities with e-commerce platforms, many livestreaming events became real sales shows simultaneously. As a result, live streaming has established itself as a sales channel.
CC: For which industries is online marketing attractive in China, for which is now indispensable?
Hofmann: If you want to sell your products in China, you have to assign an essential role to online marketing in your marketing mix. While this was already the case before COVID-19, it is now even more indispensable. The importance of WeChat has continued to grow. The app allows companies to interact with their customers, answer questions, inform sales promotions and events, offer geolocation services, sell products through a WeChat mini-program, or set up and manage loyalty programs. Without WeChat and other digital social commerce platforms such as Xiaohongshu (aka Little Red Book), companies in China would not have been able to maintain contact with their customers during COVID-19. This applies equally to all industries. Everything in China is now advertised and traded online via livestream and social commerce, from apples to automobiles.
CC: What access do German companies have to Chinese e-commerce channels? OR: What should be done to sell online in China?
Hofmann: Companies can gain access to the Chinese e-commerce market in various ways. On the one hand, there is the possibility of cross-border e-commerce. This includes its own website and cooperation with platforms specializing in this area, such as Kaola or Tmall Global.
If you are active in the country or have a local agent, you can consider opening an online store on Tmall or JD.com. Here you can work with partners and service providers who run the shop or control the shop themselves. Contrary to popular perception, operating an online store due to the platforms' annual fees and sales commissions is not a cheap undertaking. The costs are in no way inferior to those of a brick-and-mortar store. In the case of platforms, it should also be borne in mind that they themselves are a brand and dictate the rules of the game. This is a significant reason why luxury brands have so far shunned platforms. However, COVID-19 has led to a rethink, and Tmall and JD.com have won several luxury brands such as Delvaux, Prada, and Miu Miu. To be active on the major e-commerce platforms, a company can also cooperate with multi-brand stores. These are digital retailers that specialize in product categories and operate online stores.
Tencent's ecosystem offers an important e-commerce channel through so-called WeChat mini-programs and the emerging social commerce platforms Xiaohongshu or the video platform Douyin (known in the West as TikTok), both of which have e-commerce outlets. The group-buying platform Pinduoduo is also growing fast.
CC: How can companies find out which platform fits their products?
Hofmann: The choice of platform depends essentially on which product you sell, how much control you want to keep over your brand, as well as what financial resources you are willing to invest. WeChat and social commerce platforms generally allow more freedom at a lower cost than the two major platforms Tmall and JD.com. However, these have a wider reach and are usually the first point of contact for many consumers. A company should take its time and thoroughly examine the various alternatives. The platform should fit the marketing strategy, communication, and value proposition, not the marketing strategy derived from the platform. Smaller companies and newcomers to the market should seek to talk to experienced local partners.
CC: Who helps newcomers to prepare digital content for their target audience?
Hofmann: Newcomers and established companies should always check whether their team or partners should manage digital marketing. Depending on the product and the willingness to invest, the decision will be different. Local or international digital marketing and communication agencies can act as partners in the market. Alternatively, you can cooperate from the outset with sales partners who, in addition to sales, can also perform the marketing functions in full. For example, our company Melchers falls into this category.