Healthy China 2030 – Recent Trends and Developments
---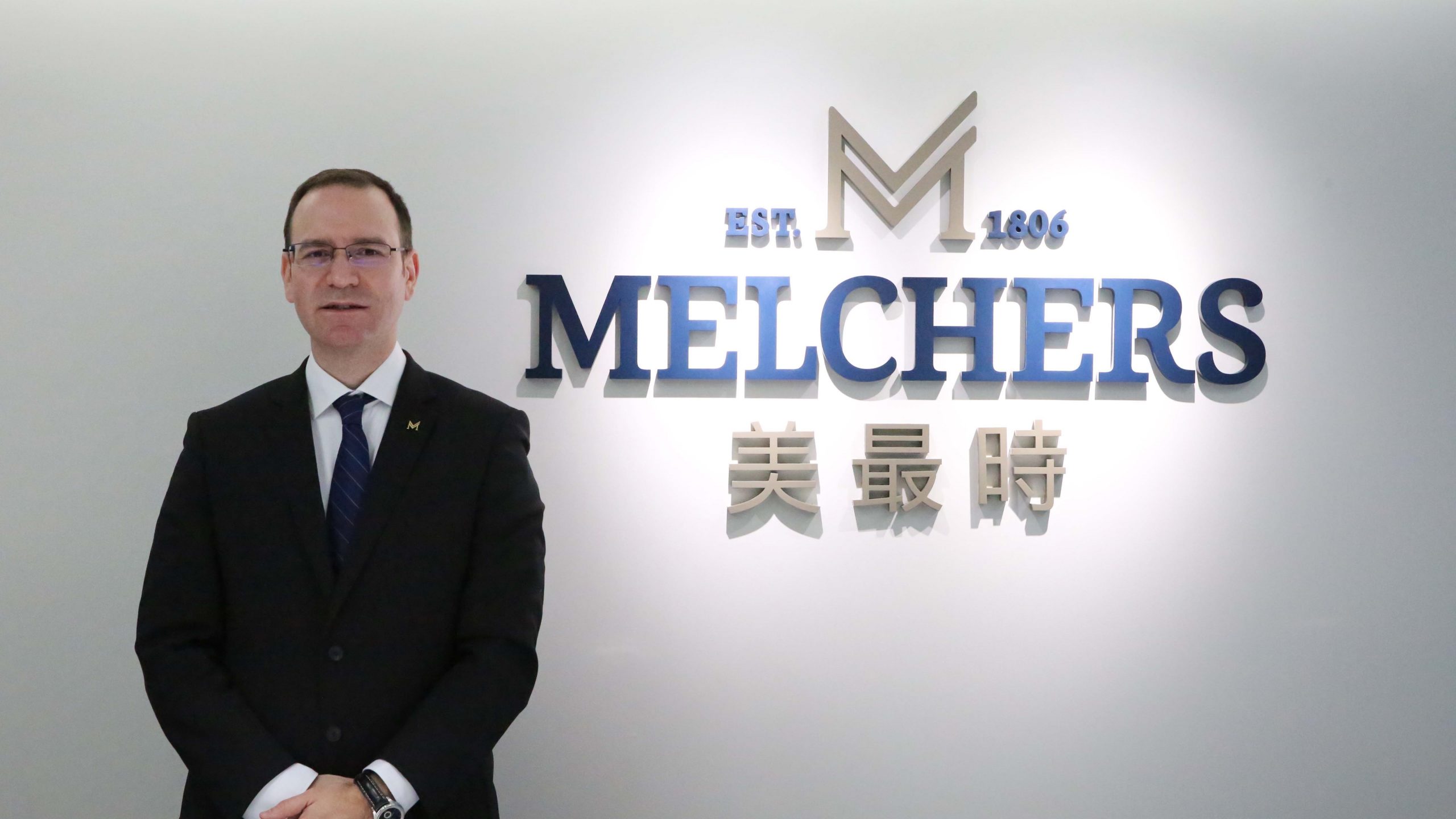 Mr. Mike Hofmann     Managing Director of Melchers China in Beijing
In the wake of the debate over lessons learned from the COVID-19 pandemic, politicians in the West have called for a reduction in dependence on China as a sourcing country for active ingredients in medicines and medical products. Sometimes, there was the impression that Chinese manufacturers fully dominate the pharmaceutical and medical technology industry.
In reality, China itself depends on imports. According to the Chinese Customs Department and GTAI, China imported $26.8 billion worth of medical technology and $42.3 billion worth of pharmaceutical products in 2019. The USA and Germany were the top two supplying countries. In addition, international companies are increasingly serving the Chinese market through local production.
At the same time, the Chinese healthcare market, driven by various long-term trends, is growing rapidly. According to Deloitte, in 2025, market volumes will be $368 billion for pharmaceutical products and $210 billion for medical technology. Instead of turning away from the market, German companies should adjust their China strategies to participate in the present opportunities. However, it is essential to keep an eye on challenges and risks. Complexity and competition will continue to increase.
Market Trends: Ageing and Increase of Civilization Diseases
Several long-term trends and government reform and development programs currently impact the Chinese healthcare market. Increasing life expectancy and the consequences of the one-child policy led to the rapid aging of society and the end of population growth. According to the UN, by 2035, over 409 million Chinese will be older than 60 years, corresponding to over 28 percent of the population. The family planning policy, which has now been relaxed to three children, can only delay this development somewhat.
Changes in lifestyle, consumption and eating habits due to increasing prosperity lead to an increase in lifestyle diseases such as high blood pressure, diabetes, obesity, or overweight. According to a 2019 study published in the academic journal Health Affairs, this will mean that by 2035, additional treatment spending on chronic diseases will more than offset the declines in acute infectious diseases caused by improved health infrastructure. Accordingly, the demand for medicines and medical technology products will develop. Overall, healthcare spending is expected to increase to $2.53 trillion, representing a compound annual growth rate of 8.4 percent. The share of health spending in China's GDP will increase from 6.6 percent today to 9.1 percent in 2035. According to the OECD, the figure was 11.7 percent in Germany in 2019 and 17.8 percent in the US.
Reforms: Healthy China 2030 Defines Long-term Targets
In order to dampen rising public health spending, the system of central volume-based procurement (VBP) is being rolled out more and more. For this purpose, central digital procurement systems are set up at different administrative levels and connected. In November 2020, the result of the first VBP tender at the national level was announced, resulting in an average price decrease of over 90 percent for coronary stents. Since price components determine product selection at the expense of clinical effects, foreign manufacturers will find it difficult to meet future price levels in the medium term without domestic production.
However, VBP is only one part of the current reform agenda. The Healthy China 2030 Strategic Plan, announced by the central government and the State Council in 2016, sets out the framework targets for domestic healthcare and industry companies. The overarching goal is that defined health indicators should reach the level of high-income countries. The aim is also to increase the local and global market share in medicines and medical technology products, promote localized production and create six to eight global medical technology champions. Healthy China 2030 is the guide for all reforms and programs published since then and in the future.
Opportunities and Challenges
While market cultivation is becoming more complex and local companies have become more innovative and are being supported; there are many segments in which foreign know-how and technology continue to be the first choice. There will be still numerous market opportunities for specialized medium-sized companies in the coming years; this applies, for example, to manufacturers in the following areas: niche and high-tech products of medical diagnostic and imaging equipment, In vitro diagnostics (IVD) and reagents, therapeutic products, dental medicine, orthopedics, as well as drugs for use in oncology and the treatment of chronic and rare diseases. However, the pressure of a local presence with local production increases and can become a prerequisite for market participation.
As already described, pressure on pricing, competition, and localization increases. In order to be able to participate in the Chinese market at all, product- and re-registration are essential requirements. Depending on the product class, medical studies must be carried out, and the various bureaucratic requirements must be mastered. Product classes do not always follow international classifications, and therefore approval can be much more complex and costly.
After the registration, the product must be listed in the various hospitals and on the VBP platforms; in the case of medicinal products, it is also important to achieve the listing in the reimbursement system. Depending on the sales structure (directly or via distributor), there are different sales processes and staff requirements.
Finding The Right Strategy
The Chinese healthcare market seduces through its size and growth rate, but companies often find it challenging to understand the market and correctly classify the increasingly complex developments. Local distributors often act in a non-transparent manner, on the edge of legality and in their interest. Companies should consider the following key points in their market strategy:
Resources: The Chinese market consumes high financial and management resources. Anyone who wants to work china on a low flame has already lost before he starts.
Production and Sales: It is vital to choose the appropriate structure depending on the willingness to invest and the desire for control. Local production and product adaptation are becoming increasingly important.
Customer Service: Technical support, specialist seminars, training, and education of hospital staff are essential success criteria on the market.
Market Intelligence: China's legal and regulatory conditions change rapidly and are not always clear. The China strategy must be reviewed regularly.
It is crucial for companies to keep an eye on the increasingly complex Chinese healthcare market and identify growth opportunities. Local partners can make a decisive contribution to success due to their market knowledge and experience. Especially in times of COVID-19, you should work with trustworthy partners and review your China strategy on an ongoing basis.
About the Author
Mike Hofmann, MBA, is the Managing Director of Melchers in Beijing, a market expansion partner, and Chairman of the Board of Directors of the joint venture company Koehler Pharmaceuticals Beijing Ltd., which distributes cardioplegic and organ preservation solutions in the field of cardiac and transplant surgery.
This article was published in the German business magazine China Contact 05/2021 edition in German language. This is a translation.