Melchers China and GMI AERO Open a Calibration Laboratory in Shanghai
---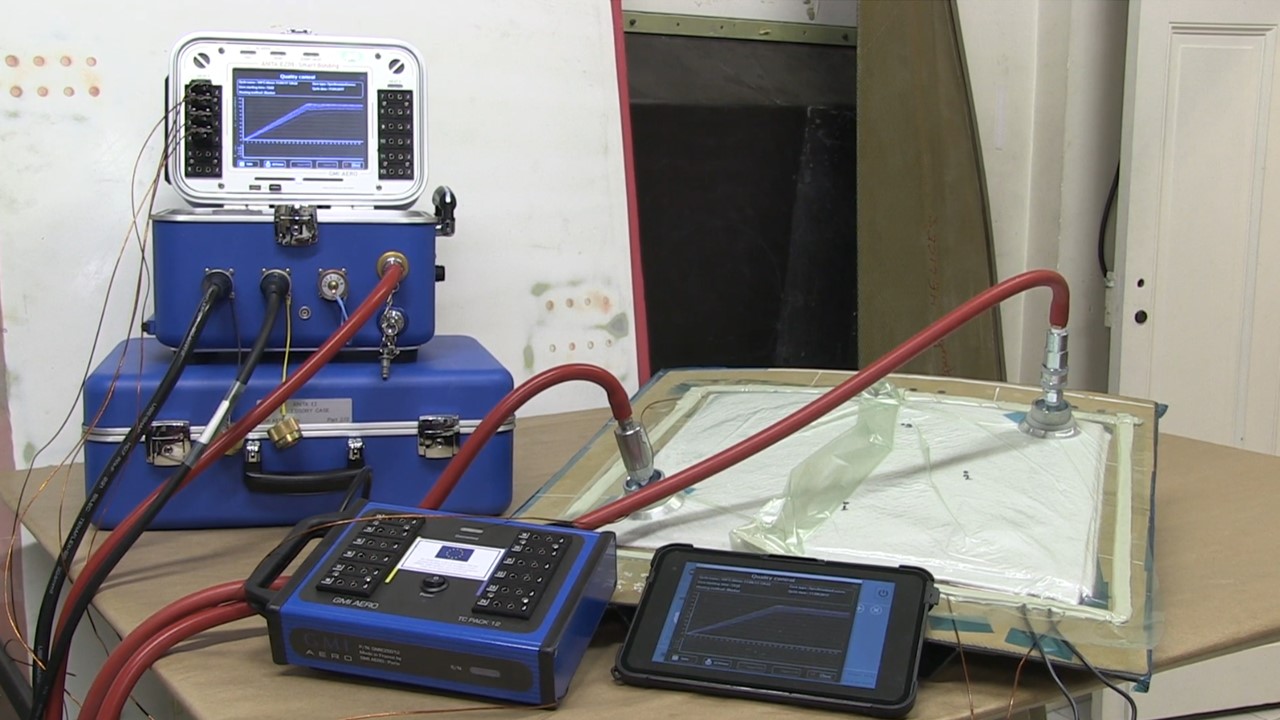 The French innovator and key provider of solutions and products for advanced process control and aircraft composite structural repairs, GMI Aero, and the aviation business unit of the global company Melchers, have opened a new calibration laboratory in Shanghai. The calibration laboratory will facilitate the required annual calibration operation of the high-precision devices ANITA Hot Bonders and Thermography Inspection Controllers.
Calibration is defined as "the comparison of measurement values delivered by a device under test, with those of a calibration standard of known accuracy". Such operation has to be regularly repeated to ensure the good performance of the concerned device.
The calibration laboratory will be hosted and operated by Melchers China, the Representative of GMI Aero in China. All the quality-related provisions will be ensured by GMI Aero, which, being the OEM of the devices, will remain the responsible entity for quality assurance procedures and issue of the Calibration Certificates, according to the latest EASA requirements.
All incoming equipment will also be subject to cleaning and small maintenance works, while all latest software upgrades will be uploaded at no additional cost to the end-user.

We underline that no calibration or calibration by non-authorized centers may lead to technical discrepancies and subsequent problems related to the sound operation of the equipment, which may result in safety hazards and/or damage of aircraft parts.
GMI Aero and Melchers China, therefore, remain confident that the numerous GMI equipment end-users will welcome this new calibration laboratory in China.
Customer inquiries can be sent to mats@melchers.com.cn
About GMI AERO
GMI AERO, based in Paris, France, is recognized worldwide in technology for advanced composite structural repairs. Over the years, GMI has achieved significant recognition: whether for composite manufacturing applications or aircraft maintenance, GMI has always invested in the research and the development of appropriate equipment for this field. At the same time, GMI's knowledge of material science together and technology has allowed them to develop and market a catalog of equipment and services for advanced structure repairs. These developments have been the result of regular cooperation both with aircraft manufacturers and end-users (i.e., airlines and MROs). Today, the company's business activity is worldwide, cooperating with major aeronautical stakeholders in Europe, the USA, Canada, and China.
For more information about GMI Aero, please visit the website www.gmi-aero.com
About Melchers
The Melchers China organization is a member of the globally operating Melchers Group. Headquartered in Bremen, Germany, C. Melchers GmbH & Co. KG is privately owned and was founded by Carl Melchers and Carl Focke in 1806. Establishing its first Asian branch in 1866 in Hong Kong, the company has been doing business in Asia ever since. The Melchers Group has been active in the aviation industry in Asia through its business unit Melchers Aviation Technical Service (MATS) since 2004. Today, MATS is the local agency of several well-known international aviation suppliers in China. Its product range extends from aircraft parts, and components, including cabin interiors, specialized tooling for Airbus and Boeing repairs through ground support equipment (GSE) to IFS-supplied products. The customer base consists mainly of aircraft manufacturers (OEMs), airlines, maintenance service companies (MROs), aircraft leasing companies, and other service providers in the aviation industry in China.
For more information about Melchers Aviation Technical Service, please visit the website https://melchers-china.com/sectors/machinery-industrial/aviation/