The rapid growth of China's software industry
---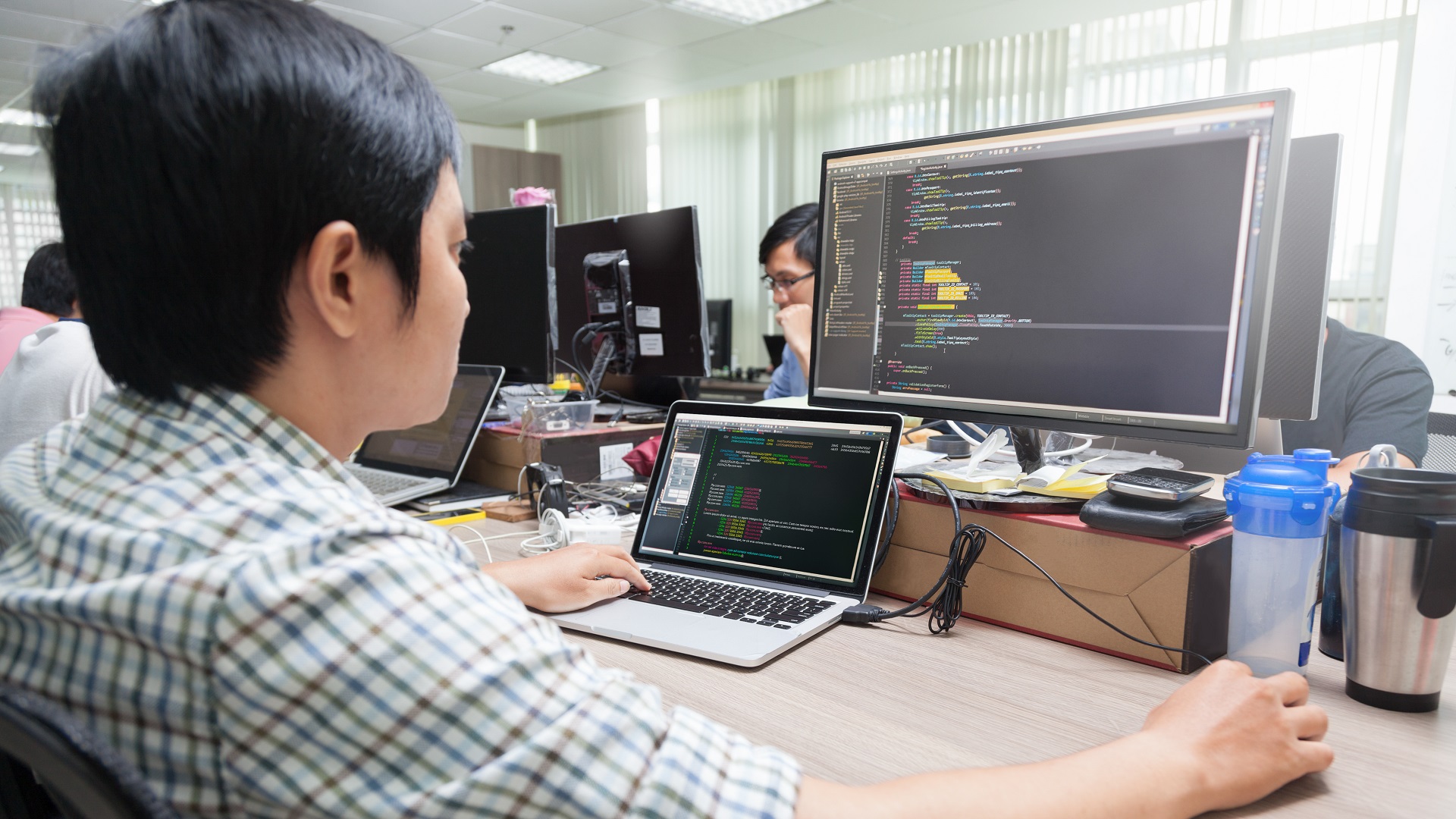 Over the last decade, China's software industry has experienced impressive growth and has become a key industry in the country's overall economy. China is planning to make software one of the strategic industries that will help the country become a world-class, innovation driven and high-tech society. The Software as a Service (SaaS) market in China is one of the fastest growing industries in the world and the current boom is only just beginning. Commentators believe the market is set to double over the next 2 or 3 years alone. (Source: Zhiyan Consulting and China Briefing).
In this article, we'll look at industry trends that have accelerated the growth of the market for both SaaS and software as a whole and examine its highly competitive landscape. We'll also review some of the regulations and policies which have helped domestic and foreign firms position themselves in the industry.
Industry trends and market growth accelerators
The number of Chinese software companies more than doubled between 2009 and 2014, and as of 2018, China has nine of the world's top 20 tech giants, according to venture capital firm Kleiner Perkins Caufield & Byers' annual report on internet trends (Source: Investopedia)
In 2017, the Chinese IT services and software industry had already achieved profits of around $687.5 billion. Furthermore, over 6,000,000 employees were recorded as working in China's software industry that year. In 2018, that employee number increased by over 3% and this growth is set to continue (Source: Dragon Social).
The growth rate of hardware in China is predicted to fall as more companies shift to cloud-based infrastructure.
Cloud computing sales accounted for just five percent of China's total IT market in 2014, behind the global average of 11 percent. However, China's cloud market is forecast to have swollen to 20 percent of China's IT market by 2020, reaching over $20 billion in value (Source: Bain & Company).
Larger companies and state-owned enterprises (SOEs) have been slower to adopt SaaS software because of legacy investment in traditional enterprise software and hardware. Small and medium enterprises (SMEs), though, have much tighter capital budgets and are much more attracted to the SaaS subscription model. And around 99% of all companies in China are SMEs, so SaaS has inevitably become one of the most profitable and fast-growing industries.
China's competitive software landscape and the industry leaders
The software industry in China is extremely competitive, with a number of highly profitable tech giants. Here are just a few of the key software players:
– Alibaba, the world's largest e-commerce retailer, has a number of software products produced through a wholly owned subsidiary, Alibaba Software. In 2009, Alibaba developed Alibaba Cloud, which provides a set of cloud computing services for start-ups and enterprises. Companies and even government departments around the globe have begun using Alibaba cloud for a range of services including hosting, data storage, etc. Alibaba is currently one of the top 3 Infrastructure as a Service (IaaS) suppliers in the world.
– Tencent, the company behind the social messaging App WeChat with over a billion monthly users, has a number of software investments.
– Baidu is the top online search engine in China and offers dozens of free software products to its users.
– Xiaomi is a handset and smartphone manufacturer that is viewed as one of the most valuable private technology companies. Software is a major part of its business model.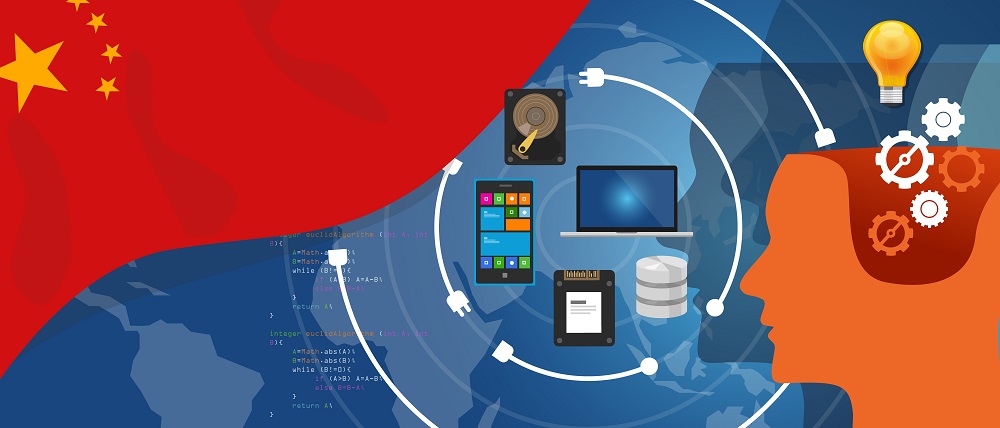 The current top player in the Chinese SaaS market is Kingdee, with a market share of 7.2%. As the domestic market develops and firms benefit from domestic growth, we can expect to see even stronger industry leaders emerge. The lack of any real consolidation means that with a quality product and an effective strategy, even smaller foreign market entrants can compete in the SaaS sector.
Although the landscape is competitive, the door is still very much open for start-up companies looking to become involved. For example, Chinese SaaS start-up Moka (founded in 2015) recently raised $27 million in Series B funding. This investment is to help fund their software, which is designed to make recruiting easier and cheaper for large companies (Source: Entrepreneur).
How the national positioning of the software industry encourages growth
The growth of the software and SaaS industry is partly due to 'software cities', such as Beijing, Shanghai, Shenzhen, Nanjing, Guangzhou, Chengdu, Jinan, and Hangzhou. Shenzhen has been described as the Silicon Valley of Hardware, after Silicon Valley, the Californian city famous for being responsible for a huge number of start-ups in the technology industry.
These Chinese cities can attribute much of their success to both government and foreign investors, which have both placed a lot of emphasis on the development of a profitable IT services sector. These cities alone earn approximately 60% of China's software industry income (Source: Dragon Social).
In 2017, new Chinese IT legislation and policies came into play, which encouraged domestic growth and improved a lot of the grey areas around data storage and servers. These changes helped the industry blossom and continue to improve the strategic positioning of China and domestic firms within the SaaS sector. However, there is still plenty of room for new international businesses in China.
Market entry opportunities and challenges for foreign enterprises
China's growing software market is benefiting both B2C and B2B businesses. Various enterprise resource planning (ERP) and customer relationship management (CRM) systems, data mining and IT services for companies are in huge demand. Entering China's software industry presents a number of opportunities in a range of different industries as well as challenges for foreign investors and companies.
In the mature Chinese software market, the traditional ERP systems are slowly being replaced by SaaS. SaaS is comparatively low-cost and easier to operate than ERP systems. However, most SaaS firms in China are still new. Many Chinese IT companies and business firms are desperate for these types of services to help improve efficiency and reduce costs (Source: Dragon Social).
Currently, the only viable and legal way to enter the Chinese SaaS market as a foreign company is by using the same model as Apple and Microsoft have used to market their own services there:
– To operate as a SaaS provider, SaaS software must be located on a server actually within China. It's illegal for a foreign investor to have their server located outside of China.
– The provider must be a fully-owned Chinese entity, despite regulations which indicate that joint ventures can provide SaaS services.
– Internet Content Provider (ICP) licenses cannot be issued by foreign firms. Because of this, the Chinese entity that is providing the service must obtain one itself.
The legal requirements that come with operating in China can present some hurdles. Because obtaining ICP licenses can be expensive and the Chinese licensee must pay all the costs, it can be a challenge to find a Chinese provider that is willing to obtain them (Source: China Briefing).
Despite these obstacles, foreign firms are still finding China a successful place to offer their services. In terms of market share, around half of the top ten companies in the Chinese software sector are foreign firms. The SaaS market opportunity is set to grow even further in China over the coming years too.
How Melchers can support foreign businesses in China's software market
The software market in China will undoubtedly see strong growth in the years to come and offer opportunities for foreign companies to participate. But when entering China it is imperative for any brand to understand that China is a unique market which requires a carefully crafted approach. Market profiling, sales, channels, gaining access to decision makers, after sales service and training, pricing, brand protection and promotion activities are only some aspects which need to be considered for a China strategy. Especially for small and medium-size enterprises the costs and challenges of doing business in China can easily be overwhelming. Choosing the right local partner to be successful in China will be paramount.
Melchers is the local agency of several well-known international software application suppliers in China. Thanks to our strong technical and industry expertise, our dedicated team of qualified professionals constantly strives to satisfy our customers' requirements with highly reliable and cost-effective products and technical solutions.
For more information about the China software industry and steps to market entry, contact us:  marketing@bj.melchers.com.cn