THE RISE OF CHINESE DOMESTIC CONSUMER BRANDS
---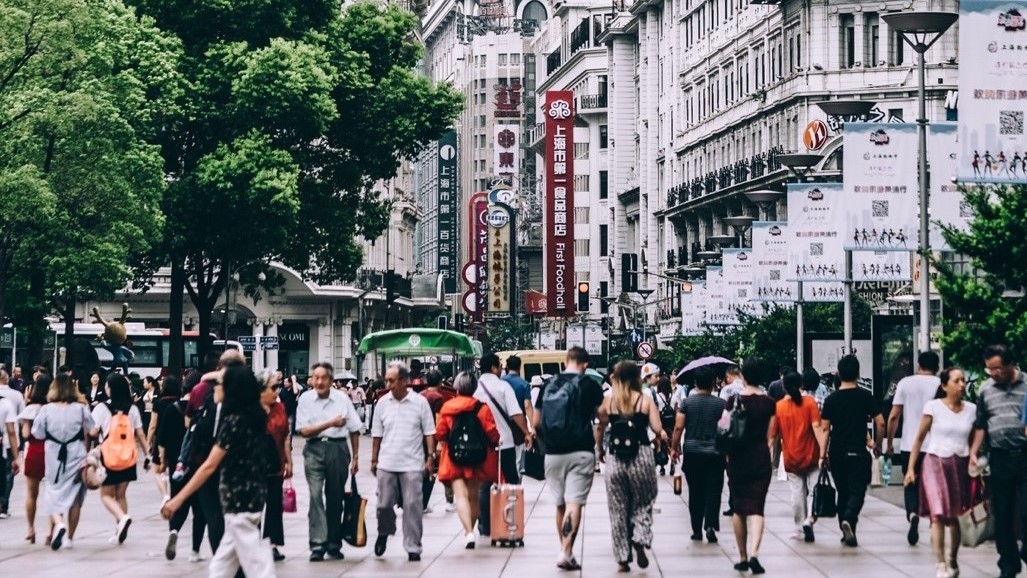 Several domestic Chinese brands are gaining well-deserved attention and growth in the market due to their choices and the benefits that they have taken advantage of in all the right ways. International brands that are trying to make the same impact in China should watch them carefully and learn.
As a result of growing spending power, Chinese consumers are transforming their consumption patterns by spending more on quality brands which they directly identify with.
Foreign brands can start by looking into the playbook of domestic sportswear and sport equipment giants, Li-Ning and ANTA Sports, which can be seen as the Chinese equivalent to Nike and Adidas.
In terms of revenue, in 2020, Li-Ning achieved an increase of 4.2% year-on-year, reaching 14.46 billion RMB, and the company's net profit increased on a comparative basis by 34.2% to 1.7 billion RMB. Li-Ning's success is in part due to their emphasis on building a core Li-Ning brand image by carefully conveying its brand value and portraying itself as an authentic brand with a high focus on its targeted middle-class customers.
According to JingDaily, Li-Ning worked to establish a more direct to customer retail channel, an efficient supply chain, and increased product development capabilities, as well as an integration of superior performance functions and designs into its products. Cost and cash flow were also streamlined. These are all the key ingredients for a successful apparel company and have allowed Li-Ning to create a strong foundation for their future growth.
As of 2019, ANTA became the third-largest manufacturer of sporting goods, behind sportswear companies Nike and Adidas. However, in terms of sports equipment companies, ANTA is the world's largest by revenue. Between 2020 and 2021, the company's share price surged by 157%, increasing its market value to 406.25 billion RMB. This has placed ANTA in a position where it comes very close to overtaking Adidas in market value.
ANTA has invested heavily in improving its global research and development system, with a key focus on increasing its output of high-end products that incorporate innovative sportswear technology. Furthermore, ANTA has taken the opportunity of being showcased on the Olympic world stage into momentum for sustained and longer-term growth. According to JingDaily ANTA has, by becoming the first Chinese supplier of sportswear uniforms to The International Olympic Committee (IOC), strategically aligned itself with the elements and values that symbolize the Olympic Games. As the event exposes the brand to an international audience, it brings ANTA to markets like the United States or Western Europe that are notoriously tough for Chinese brands to break in before. ANTA has also recruited several elite sports stars to promote the brand, including the likes of NBA player Klay Thompson, dancer Wang Yibo, and freestyle skier Eileen Gu.
In the world of beauty, Florasis and Perfect Diary (完美日记) are taking the lead in their stance as major domestic players.
Florasis, known as Huazixi in Chinese, is the fastest growing domestic makeup brand, having reached more than 4 billion RMB in sales revenue within three years (2017-2020). In the second quarter of 2021, the company's sales grew 47% year-on-year to 830 million RMB. The brand is well known for its marketing tactics that integrate classical Chinese cultural elements and aesthetics. Florasis' featuring of Chinese ethnic groups greatly resonates with local beauty shoppers, which has effectively assisted the brand with tapping into the 'Guochao' (national pride) trend. The brand uses its marketing campaigns not only to drive sales, but also to build up a brand reputation as a specifically Chinese makeup brand, resulting in the brand winning over the loyalty of many Gen Z consumers.
Perfect Diary placed 6th on the Hurun Greater China Unicorn Index 2019 Q3 list of the most dynamic businesses and had a valuation at 7 billion RMB. The brand owes its success to its savvy digital marketing strategy rather than through big marketing campaigns. It increases brand awareness and generates high engagement, traffic, and conversions, while also having an authoritative presence on Little Red Book , Bilibili, Weibo, WeChat, Douyin , and Tmall, through which the brand displays its mastery of digital storytelling and content marketing .
Some of the tactics these brands have both adopted are:
Using popular celebrities and top livestreaming hosts to attract Gen Z consumers
Building a WeChat community to solidify the fan base and brand trust, and to collect feedback
Conducting a thorough competitor analysis to avoid already saturated channels and KOLs 
Integrating online-to-offline campaigns driven by KOLs that direct customers to their offline events for brand experience.
As foreign brands, it is important to pay attention to domestic trends, digital innovations, and authentic branding. It is not enough to only be present on Chinese channels. Brands should also try to localize to China in an authentic way that resonate with modern Chinese audiences. This can be through incorporating aspects of Chinese culture respectfully, which can be a very powerful tactic when done correctly or collaborating with Chinese creators that have the comprehensive cultural and historical understanding.
While younger consumers strive stronger for domestic brands, this does not mean that there is no market for foreign brands any longer. Rather, the market conditions change and doing business in China is becoming more complex. In order to profit from the great potential of the Chinese consumer market, it makes particular sense to look beyond the large, developed cities and turn to emerging regions. However, these cities and regions are mostly unknown to foreign companies. In addition, the demands of local consumers on products and their marketing differ greatly from those in Tier 1 cities. Thus, there is a risk that companies with little experience in China will miss the new Chinese consumption growth wave.
Melchers can help foreign companies to develop and roll out their own China strategy. We have been active in China business for 155 years and maintain offices in 18 Chinese locations. As a result, we have a strong national and local presence and understand the individual needs of consumers across China. We help our brand partners to understand the Chinese retail market, correctly assess the market size and competitive situation and identify short, medium, and long-term opportunities for growth. In doing so, we can assume the entire retail function of our brand partners.
To learn more about our services, contact Melchers today via marketing@melchers.com.cn or go to www.melchers-china.com for more information.
References